Kevin J. Overberg, CPA/PFS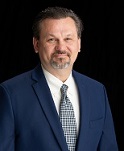 Kevin Overberg is a CPA with over 25 years of experience in both public accounting and industry. After beginning his career as an auditor for a Forbes Top 10 Private Company, Kevin made the switch to tax and worked for two of the Big 4 firms in Nashville and Denver. He later left the Big 4 and started his own tax and financial consulting business. Kevin grew his firm organically as well as through the acquisition of another practice. After many years in practice, he sold his firm through Bill Anecelle and subsequently partnered with him becoming part of the APS team.
As a former practice owner, Kevin fully understands the myriad of thoughts and emotions that both sellers and buyers go through making him highly qualified to assist you through this process. Kevin is a licensed CPA in Colorado and Tennessee. He has a Bachelors in Accounting and Finance from Drake University and also holds the PFS designation. He is a member of the American Institute of Certified Public Accountants and the Colorado Society of CPAs.
Office: 720-988-4334 | Connect With Kevin
"The sale of my practice proceeded in a timely manner as Kevin predicted. Sale price was more than I expected and net sale price after commissions was what I would have asked for had I tried selling on my own. I could not have been happier with the results and working with the new owner of my practice during the sale and transition period."

Gary S., Denver, CO
"Kevin did a great job. He was very supportive throughout both the search and negotiation process. I look forward to working with him again."

Matt W., Colorado Springs, CO